The accommodation
Relaxing in unpretentious luxury
AUTHENTICCONTINENTALHOSPITALITY
Inspired by the pure wilderness of Epirus, Christies Luxury Suites reflects a calm, courteous, respectful hospitality philosophy, visible in every detail of the stay: The magnificent landscape, the impressive and unobstructed view to the sea with the magnificent sunset, are ideal for guests who appreciate the privacy of authentic luxury.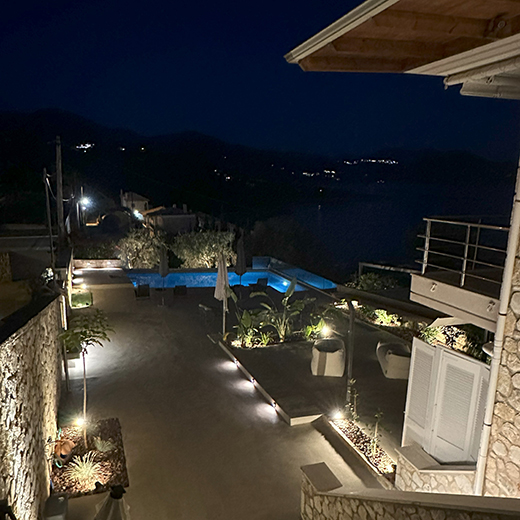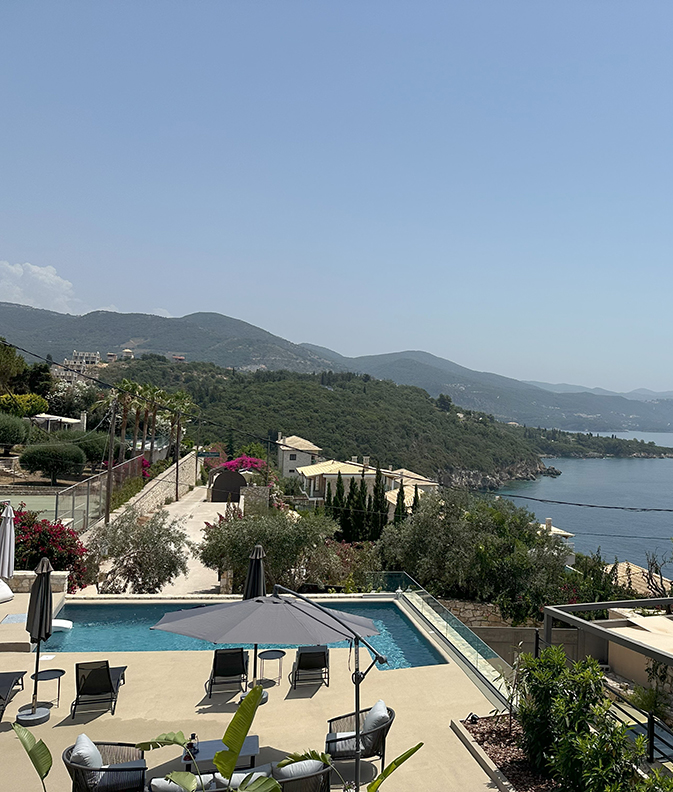 Ultimate Relaxation
Awaken the senses and allow the light-filled landscape and the magical blue waters of the bay which are temptingly close, to fill your soul.
Find shelter in its impeccable surroundings, in the quiet of Epirus nature, enjoying romantic or family vacations in the tranquility of the most carefree experience.
True to the spirit of hospitable heritage, Christies Luxury Suites was created in a beautiful, protected environment.
The excellent location of the accommodation on a hill overlooking the endless blue of the Ionian Sea, Corfu and Paxos, provides a unique shelter, dedicated to relaxation and enjoyment of the senses.
Tradition and innovation
With respect to the architectural tradition of Epirus and with a sustainable approach, we used natural materials, local stones and building techniques, in dialogue with the unique landscape. Every detail of the property reflects the serenity of the local color palette, using authentic and personalized custom design, creating a feeling of comfort and serenity.
The 4 luxurious Suites with sea view, are built amphitheatrically, offering the privilege not only of unobstructed panoramic sea views, but also to the refreshing east. Each of the Suites is a unique separate project with personalized design features and personal touches of decoration, combined with the luxury of the most modern applications.